In an article just published in Harvard Business Review, Dan Prud'homme, Associate Professor at EMLV Business School, identifies and explains three myths about China's intellectual property regime that have surfaced during the US-China trade war and advises how Western executives can respond with smarter strategies for the Chinese market.
Is China's intellectual property (IP) regime really all that bad? It has become generally accepted that the ongoing U.S.-China trade war is at least partially in response to Communist China's practice of forcing technology transfers and its extremely poor protection of IP.
But China's IP regime is not as bad as the ongoing trade war narrative suggests. Instead, I see a paradox in China's IP regime: while certainly risky in a number of ways, it is often less risky than many Western executives assume.
Three myths about China's IP regime hold back executives considering investments in the country – and the ability to see through these offers much needed nuance when strategizing for the Chinese market.
The first myth is that state-sponsored "forced" technology transfer (FTT) in China is ubiquitous.
The second myth is that China's IP regime is categorically weaker and therefore less business-friendly than those of rich nations such as the US.
The third myth is that because China is not a Western-style liberal democracy, its governing institutions will never seriously respect IP.
At the same time, no mistake should be made: IP infringement remains a significant problem in China and the country's IP protection regime still has shortcomings.
Responding to this paradoxical reality surrounding China's IP protection regime demands a more nuanced two-pronged approach to strategizing for the Chinese market. First, Western executives should not assume that Chinese IP institutions are incapable of safeguarding returns on assets.
In fact, multinationals can often more confidently exploit technology and brands in China to keep pace with increasingly innovative Chinese rivals.
Second, Western executives should join together to more constructively facilitate further reforms to China's institutions, including its IP regime.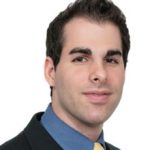 Dan Prud'homme is an an associate professor at EMLV Business School (Paris, France) and non-resident research associate at Duke University's Kunshan, China campus. Prior to joining academia, he worked in the private sector in Beijing and Shanghai, China. Dan holds a PhD from Macquarie Graduate School of Management (Sydney, Australia) and graduate degrees in law and public policy.