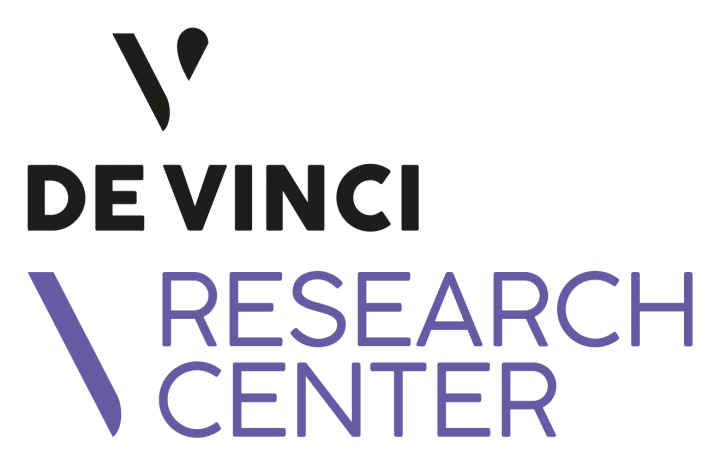 The De Vinci Research Center (DVRC) brings together the research teams of EMLV and ESILV.
---
Last news
---
3 research groups
+ BUSINESS GROUP
. Innovation and Entrepreneurship
. Marketing and Sales
. International Relations
. Human Resources Management
+ DIGITAL GROUP
. Digital transformation
. Artificial Intelligence
. Data management
. Computer sciences
+ FINANCE GROUP
. Mathematical and
Quantitative Finance
. Financial Economics
. FinTech
---
Teaching and Research Chairs
+ CHAIR DIGITAL FOOTPRINTS
Kwanko
Contribute to strengthening the predictive power of purchasing or advertising impact models by taking into account external data, in particular data from social networks and community sites.
+ CHAIR LEGAL INTELLIGENCE
Create an intelligent search engine dedicated to the legal field with LegalCluster.
+ CHAIR OF SERVICE INNOVATIONS
To contribute to a renewed and enriched theoretical and methodological understanding of the conditions for innovation in services.
---
Research benefits students
The results of the research activities of EMLV's teacher-researchers enrich the pedagogical content of the courses. They provide a basis for building new courses and specialisations. Pupils participate in research activities for their final dissertation.