In this tribune, Erik Ernesto Vàzquez, Head of the MSc Digital Business & Analytics at EMLV, links the already well-developed Industry 4.0 to new opportunities in what is now called "Services 4.0".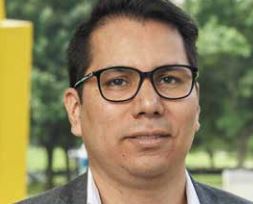 Erik Ernesto Vázquez graduated from a doctoral degree at the University of Newcastle upon Tyne in the United Kingdom and Grenoble École de Management in France where he specialized in digital business. Erik has been MBA director, director for studies in business administration and human resources as well as a tenured professor in digital business before joining Leonard de Vinci Business School (EMLV) as Head of the MSc Digital Business & Analytics.
There are many initiatives to foster research and technology for industrial applications also known as Industry 4.0 or the 4th Industrial revolution. Recent investments, for instance, rose to 200M euros in Germany, 140M dollars in the United States, and 139M dollars in Japan. The main objective of these investments revolves around automation, global connectivity, and new technologies for industrial applications. However, there are still many opportunities to discover on the field of services.
This is what we call Services 4.0, which depicts the use of technological advances and research in the sector of services.
Consider, for example, the Internet of Things (IoT) which aims to connect electronic devices. This could serve to develop sophisticated supply services. Recognized brands such as LG and Whirlpool are ready to offer this type of services. In doing so, their new models of fridges can automatically place orders of grocery products. This ordering platform uses high-tech to anticipate grocery needs so that the products are delivered just before needing them.
There are many applications that are yet to discover. Amazon Prime Air with autonomous drones and the Dash Button are examples of the ongoing development of new services that use technology such as IoT.
To ensure we thrive in the Services 4.0 time one must harness the power of data and analytics as risk management is crucial for innovation in the services sector.
MSc Digital Business & Analytics
The MSc Digital Business Analytics explores diverse digital business models, analytical frameworks and new tools that shape today's business environment.
It prepares future consultants or managers to become executives and part of the international community in this digital world.
The course prepares students for career opportunities on the international scene in the field of digital business consulting, e-commerce, value chain management, digital ventures and business analytics.