In his journey of personal growth, Thibault Velghe shares the highlights of his experience and academic adventure after graduating cum laude at UC Leuven-Limburg and having spent his Erasmus exchange programme at EMLV business school.
Thibault just obtained his bachelor studies at UCLL in Leuven and for the past three years he's been studying Business Management and Marketing. His Erasmus exchange programme in the third year brought him to EMLV business school, and to top his Parisian adventure, he interned the at Belgian football club Club Brugge K.V. for three months, followed by his thesis defence and graduation.
The Right Exchange Programme
Thibault always wanted to study a semester abroad in an interesting city like Paris and after visiting the website and discovering the campus facilities and stories from other students, he was immediately drawn to it. As for the transition, it wasn't difficult for him to adjust:
I got used to my new study and living environment very quickly. My only concern was if I would be able to wash my clothes properly! What helped my integration abroad was that I lived together in Paris with a friend from my school in Belgium. He was on Erasmus at the same period as me, but he attended another school in Paris.
First Impressions and Highlights
My first impression of the school was 'wow'.
A business school in the heart of La Défense, the business centre of Paris, with an amazing architectural design, Thibault instantly found himself in love with the school and its infrastructure. His first impression of the instructors, teachers and their courses was that they focused on the practical side of the course content. Theory is the foundation, but in the professional life he believed that it's mostly about the practical aspects, which is why he was able to learn so much in the courses during his semester at EMLV and improve from being someone who was always stressed during presentations, to someone who received positive feedback from his instructors.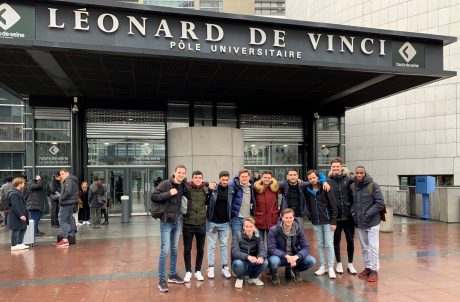 The whole semester at EMLV was one big adventure. From a wine tasting with the class group to a home game of PSG. Too much things to sum up. One memory he recalls a lot is during one of his first Sundays in Paris: wandering in the city with three other fellow Belgian exchange students. The weather was sunny and they stopped at Pont Saint-Louis, the bridge that connects Île Saint-Louis and Île de la Cité. Typical French music was playing and some street artists were performing. At that moment they all realised that they would be living in Paris for the rest of the year.
During his free time, he mostly discovered Paris by foot. Alone, with friends or with classmates, and enjoyed uncovering the 'hidden gems' of Paris that tourists didn't know of.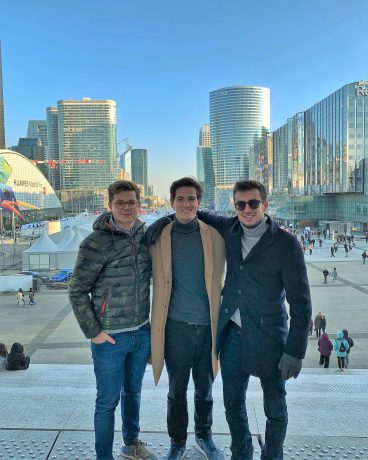 Also, the biggest lesson he learned at EMLV that helped him most during his internship was that communication in a company between colleagues and different departments is necessary. Without a proper communication, the company won't work efficiently.
I've learned this lesson through the content of all the different courses at EMLV. Everyone can make a mistake at their job, but if communication is established well, a mistake can be corrected immediately.
Overcoming Challenges
The biggest challenge as an exchange student was the integration in the new environment, but since the Belgian and the French culture are very similar, he didn't have to adapt much. For him, it took some time to get used to the idea of leaving home, family and friends for a long time. As scary as it was, looking back at his time abroad, he didn't struggle much.
My semester abroad passed by so quickly and there wasn't much time to think about such things.
Some Final words
When asked to give a piece of advice to anyone considering an exchange programme, Thibault shared a couple of words of encouragement:
When in doubt, just do it. You will never regret going abroad for a semester. Now is the time, you're still young! Having in mind all the experiences I had, the new people I met and the skills I learned, I would have regretted it very much if I didn't go a semester abroad!
He also remembered his late English teacher Prof. John Dowling and praised him for being one of a kind.
He was a teacher that left its mark both in- and outside the classroom. His way of teaching didn't only improve your knowledge about the course but about life as well. He organised visits to Muséé d'Orsay, wine tastings and many more. I'm forever grateful for how he improved me as a person on all aspects.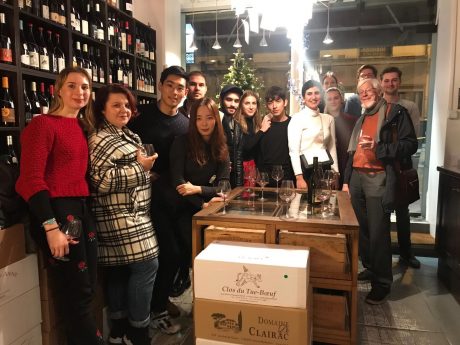 EMLV Graduate School of Management is organized according to a 3+2 structure with 3 years of Undergraduate studies followed by a 2-year Graduate programme. Students obtain a state accredited Master degree upon completion of 300 ECTS credits (5 years).
Courses are taught in French or in English and are available here. Exchange students have access to all courses provided they have a B2 level in the relevant language of instruction.
Condering a semester abroad? Find out more about the exchange programmes at EMLV business school.