"A healthy mind in a healthy body". More than a motto, that's a state of mind that comes along with the pedagogical project of EMLV. Multiculturalism, innovation and good sportsmanship come hand in hand with – and are part of – a collaborative, multidisciplinary approach to business education.
At Pole Leonard de Vinci, sports are for everyone. It's no wonder that EMLV international students discover France in all its facets. More than just studying, they also take part in city trips, internships, but also take physical challenges and have the chance to support high-level performers enrolled in the high-performance programme ("sportifs de haut niveau").
Business and sportsmanship, one cannot exist without the other
"Sport is compulsory for all the students. There are more than 25 games and many active clubs at the university. Every Thursday and after my courses, I go to college stadium to play my favourite sport, handball." (Siva, MSc International Business student)
"I usually visit the Dance Club De Vinci, where I practice my Bollywood dance. I'm very good at dancing, but I don't want to lose my skill." (Priyanka, MSc International Business student)
"I have a gym in my residency, so I like to work out at least three times a week, more, when I can, less when I have to do school projects". (Ivan, MSc International Business student)
As in the playfield, the sportsmanship at Pole Leonard de Vinci is about treating yourself, your teammates and the opponents with respect, and fair play and modesty are the basis of EMLV's curriculum.
On-campus facilities
Sports facilities are for every student: weight-training, cardio-training, dance, martial arts rooms, the campus has the facilities to help students improve their physical and psychological health and wellbeing.
To use sports facilities, students only need a medical certificate and two identity photos for their pass. Access is free for Pole Leonard de Vinci's students.
Our sports infrastructure partners
Fifteen external infrastructures are available for EMLV's students. The Pole Leonard de Vinci has concluded numerous agreements with the municipalities from the department to provide students with nearby sports installations.
Colombes
An agreement with the Yves du Manoir stade where students can play football, athletics and rugby.

The practice of tennis at the Tennis club from Colombes: students can make use of the covered fields
Courbevoie
The nautical Basse Seine society: the practice of rowing

Camille Claudel gymnasium: volleyball

Chaban Delmas gymnasium: handball

Dallier gymnasium: fitness, yoga and modern jazz

Des Bruyère's gymnasium: pilates, stretching

Jean Blot gymnasium: French boxing, English boxing, judo, karaté, self-defence/ju-jitsu, table tennis, ultimate, volley

Jean Pierre Rives gymnasium: table tennis, fencing

Pompidou's gymnasium: basketball
La Defense
CNIT MOVE: Students can practice indoor climbing at the Blocbuster centre
Nanterre
Forest Hill: badminton

SUAPS Nanterre University: fitness, volley and swimming
Puteaux
Puteaux Urban Soccer
Students are also entitled to a gym pass in the Forrest Hill network: they have access to 11 gyms around Paris, 365 days a year, for a reduced fee.
The sports student associations
There are 22 sports associations at the Pole Leonard de Vinci: LeoPompom, LeoRugby, LeoVoile, LeoVoile, Slide Session, AMMA, Leoworkout, Eagles, LeoBasket, LeoClimb, LeoSquale, Leofive, LRC, LKW, LeoStunt, Etoile DeVinci, LeoSphere, LeoSurvival, Aviron DeVinci, Games Of Devinci, LeoLifeStyle, LDV E-SPORT.
J-1 avant le grand départ à la 51ème Course Croisière EDHEC ! L'embarquement est imminent. Nous tenons donc aujourd'…

Publiée par Léovoile sur Vendredi 5 avril 2019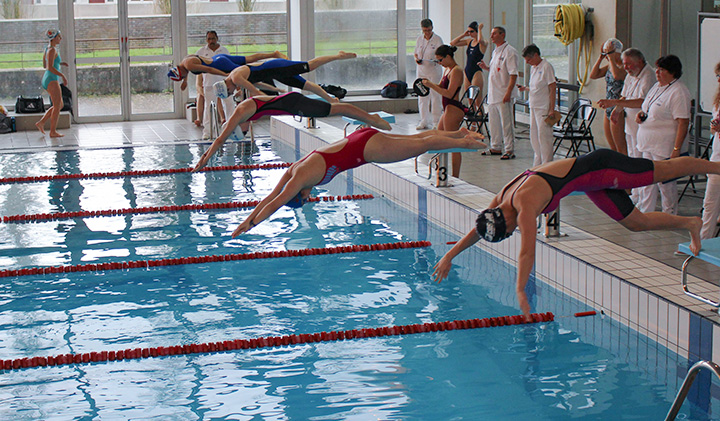 All these associations organise local championships ("petanque", foot, climbing), internal and external competitions (the Leolympiades, FFSU challenges, Esport, Football cup) and take part in on-campus events such as the Olympic and Paralympic Week.
Open to everyone (students and faculty) on-campus sports activities help students become more mature and develop social skills that will prove to be useful in their future professional careers.