EMLV has joined the ranks of the world's top business schools by achieving accreditation from the Association to Advance Collegiate Schools of Business (AACSB). Fewer than six percent of the world's establishments offering business degree programs hold AACSB accreditation.
Committed to ensuring the highest standards of excellence since 1916, AACSB provides quality assurance, business educational intelligence, and professional development to over 1,600 member organizations and more than 850 accredited business schools worldwide.
EMLV becomes an AACSB-accredited member
According to Stephanie M. Bryant, executive vice president, and chief accreditation officer of AACSB, this accreditation from the world's largest business education alliance recognizes excellence in all areas, "including teaching, research, curriculum development, and student learning."
"We congratulate Ecole de Management Leonard de Vinci, De Vinci Higher Education in Paris-La Defense, and Dean Sébastien Tran on earning accreditation and applaud the team—including the administration, faculty, staff, and students—for their roles in earning this respected honor."
AACSB-accredited schools:
are recognized worldwide by top employers and other universities
have employers that only hire their graduates
have more access to recruiters
have graduates that receive higher, more competitive salaries
have students that are more international and are likely to earn higher levels of education
have students with high-graudating GPAs
are challenging and teach the best skills that give graduates a distinct advantage.
AACSB accreditation reflects a business school's commitment to strategic management, learner success, thought leadership, and societal impact.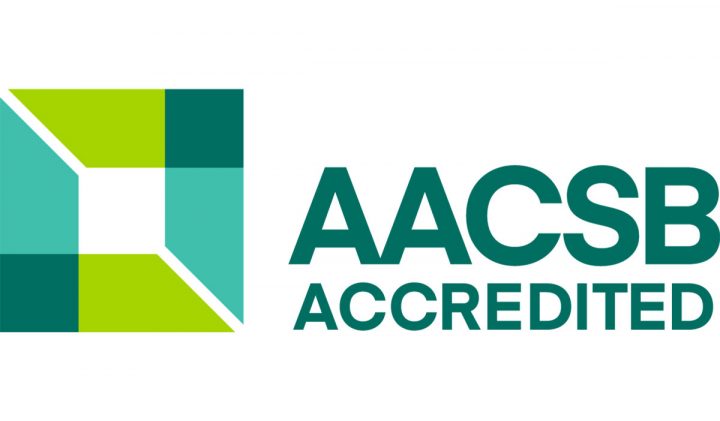 "EMLV's commitment to earning accreditation reflects their dedication—not only to their students, alumni network, and greater business community but to the higher education industry as a whole," said Stephanie M. Bryant.
"Obtaining AACSB accreditation is a recognition of a continuous quality process undertaken by EMLV over the past several years," stated Sebastien Tran, Dean of Ecole de Management and Director General of Devinci Higher Education. "This honor bolsters EMLV's positioning as a business school focused on innovation, research, digital and soft skills."
AACSB-accredited members have successfully undergone a rigorous peer-review process, ensuring that they have the resources, credentials, and commitment needed to provide students with first-rate, future-focused business education.
AACSB accreditation, an elite distinction for high-quality business schools
The AACSB is the longest-serving global accrediting body for business schools, with a mission to foster engagement, accelerate innovation, and amplify impact in business education. AACSB Accreditation provides a framework of 9 international standards against which business schools around the world assess the quality of their educational offer:
Strategic planning
Physical, virtual, and financial resources
Faculty and professional staff resources
Curriculum
Assurance of learning
Learner progression
Teaching effectiveness and impact
Impact of scholarship
Engagement and societal impact
All standards contain an imperative that AACSB-accredited business schools demonstrate a positive impact on society, therefore acting as a force for good.
The school's mission is at the core of the peer review process and constantly influences its engagement, innovation, and impact. The notion of impact becomes crucial for business schools, which have to articulate and execute their mission in such way so as to make a difference in business and society as well in the global academia community.
Guided by its mission to provide a global and responsible mindset and multidisciplinary skills that address the challenges for sustainable business and digital environments, EMLV strives to drive innovation in teaching and research.
Devinci Higher Education institution draws its inspiration from a unique transversal approach established through the coexistence of three different schools – a school of management (EMLV), a school of engineering (ESILV) and a digital school (IIM) – on the same campus.
EMLV Master in Management, MBA, and MSc programmes aim to nurture a new generation of global leaders ready to innovate and manage complex challenges.
About AACSB International
Established in 1916, AACSB International (AACSB) is the world's largest business education alliance, connecting educators, learners, and business to create the next generation of great leaders. With a presence in more than 100 countries and territories, AACSB fosters engagement, accelerates innovation, and amplifies impact in business education. Learn how AACSB is transforming business education for a better society at aacsb.edu