A young entrepreneur in Hong Kong, Bocar Cissé founded his company when he was a student, hoping to fulfil his passion for sport and his desire to work abroad. This is the story of his adventure in China…
"Why did I choose the EMLV? It was close to the University of Paris Ouest Nanterre, which allowed me to finish my undergraduate degree in business and modern foreign languages (LEA); there was also a possibility to study abroad plus the opportunity to major in Sports Management.
I have always wanted to be an entrepreneur, but my business idea came to me in September 2013. I then worked on it for several months before I got going.
In February 2014, I founded Born 2 Win Holding Ltd., a company specializing in events and sport sponsorship. I help companies interact through sport by organizing sporting events and adopting values of sports people in France and China, the latter being the country that I am currently concentrating my efforts on. Another significant advantage is that the business climate in China encourages the development of new business. The country is developing at an incredible speed!
I had clearly chosen a niche market by choosing to establish my company in China but it's mainly because I love the country and the culture. There are many opportunities in China and particularly in the field of sport!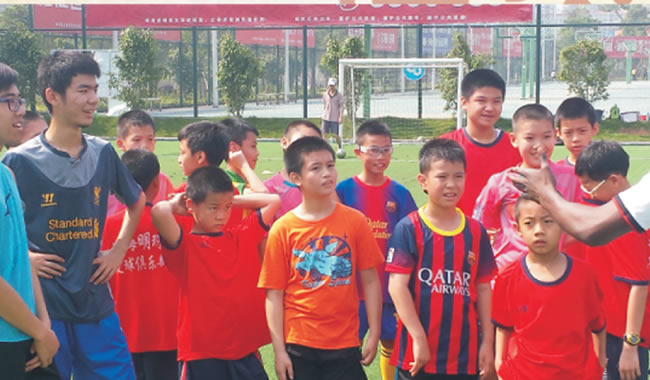 I discovered China during my 3rd year in Beijing, as assistant project manager in a company based in Shanghai. I consider that is vital for students to gain international exposure for several reasons, such as improving foreign language skills, developing an open-mindedness and standing out when applying for a job.
Setting up a business in China has been difficult, and it isn't over yet. For now, I'm based in Hong Kong and in 18 months, I'll be able to have a branch in China and legally do business within the country. Administrative formalities in China are quite tough and require a lot of patience.
I speak Mandarin because I have an undergraduate degree in foreign languages, and I have been to China several times. Learning Chinese is definitely an advantage for doing business there because there are many people in China who don't speak English. I would like to take this occasion to thank Mr Stewart, the head of the language department, who supported me and provided constructive criticism.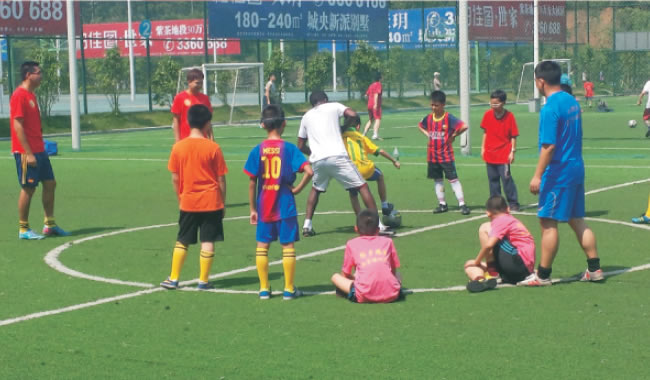 I am currently managing two big projects:
Born 2 Win Levallois Trophy, futsal

I organized a sporting event in France: the inter-school and inter-company Futsal trophy in Levallois (Paris) on Sunday 26th October 2014. The event united business schools and companies to take part in a friendly sports tournament. It was free to enter.

Organization of a cultural and sporting event in the south of China

My work also involves organizing and sponsoring a sports event in China in 2015. It is a football tournament that will take place in the south of China. I am currently looking for sponsors for this event. I will coach a team of under 19s soccer players from Paris (Yvelines) who will not go on vacation in the summer so they can take part in the football tournament with a Chinese team from the Guangdong province and find out about Chinese culture.
My degree at the EMLV partly contributed to what I am in the process of achieving as an entrepreneur with my business Born 2 Win Holding Ltd. The EMLV curriculum provided a solid training that lived up to my expectations. I particularly enjoyed the atmosphere of solidarity among the students of the EMLV, it's important to be able to count on your peers. I would highly recommend prospective students to find out more about what the EMLV has to offer and attend an open day."
Follow the latest B2W HOLDING news on Facebook by clicking here.